Avant l'annonce des premières dates de la tournée 2017, retrouvons Tarmac Rodéo:
Le 11 Décembre -Marché de noël de La Motte Ste Heray (79)
Le 22 Décembre- Marché de noël de Cholet (49)
where to buy waterpik .
It's suitable for travel, business trip, home or company/college.Constructed with 1500mAh rechargeable Lithum battery, once fully charge it can last up to 14 days.With cordless and water tank design, the water flosser can follow you to everywhere. You could just use a USB cable(Universal 5V USB cable is packaged) to charge for the water flosser.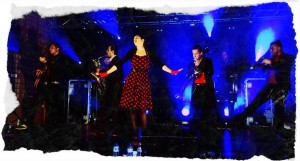 about water jet teeth cleanerLantique Professional Water Flosser for Your Whole Family – 4×360° Rotatable Nozzle Are Included
End of Swing 2016!..